Alaskabike Hotels
Usually we don't spend much time talking about the hotels and lodges that we stay in on our tours... That's because our primary focus is on where we go and what we do. Our passion is to show you the the best scenery, bicycling, and adventure that Alaska has to offer...

In Alaska, If you design your tours around four star hotels you become very limited as to where you can go. Big, Fancy hotels will only exist in crowded areas. That's why most 'Outside' companies operating up here focus on rather small sections of the state...

... But that does not mean that we are indifferent to the quality of the accommodations!

All the hotels and cabins we use are clean, and have private baths. We stay in the 'best available' at each location. Naturally, 'best available' is somewhat subjective. I have had motel owners passionately argue as to why their motel was better. I have read online reviews that disagree with me...

I don't shy away from the fact that 'best available' is MY opinion. I have stayed at all of these places not just once, but dozens of times. I know of what I speak; and over the last 23 years, I have experienced all the options.

My criteria for selecting 'best available' is simple. I ask myself, "Where do I want to stay?" And that is where we stay. After all, I do stay there... again and again!

Walt Rowland
Alaskabike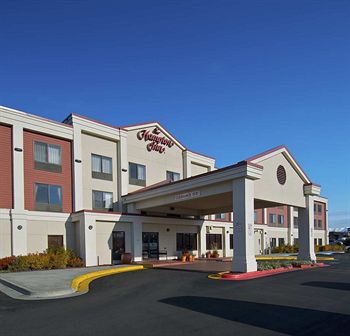 In Anchorage we stay at the

Hampton Inn.



It's a Hampton Inn. Its very nice.

Its close to the airport and has a 24 hour Airport Shuttle If you want to arrive a day early, or want to stay after the tour, we can reserve you rooms at our group rate.

If you have bicycle boxes or other luggage you don't need while on tour, the Bell Captain will store it for you.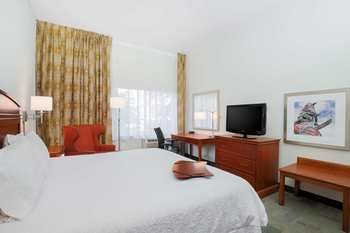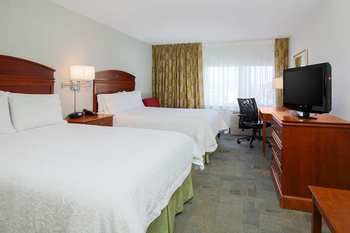 King bed on left...

...........two beds on the right.

Very convenient to the airport, the Hampton Inn is an excellent choice for arriving in Anchorage.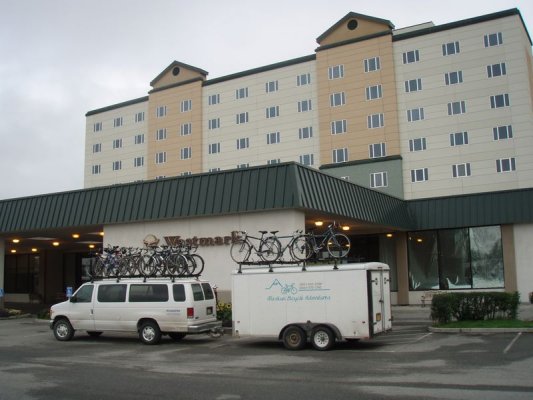 This is the

Westmark Hotel

in Fairbanks. Its legitimately fancy. It would be fancy where you live... Unless, of course, you live in Las Vegas. There it would just be 'nice'.

But for Alaska it is Super Fancy!

Sometimes we stay at the Sophie Station Suites in Fairbanks. It is very fancy, but with much larger rooms than the Westmark. You trade a little 'fanciness' for more square feet.

They are both great places.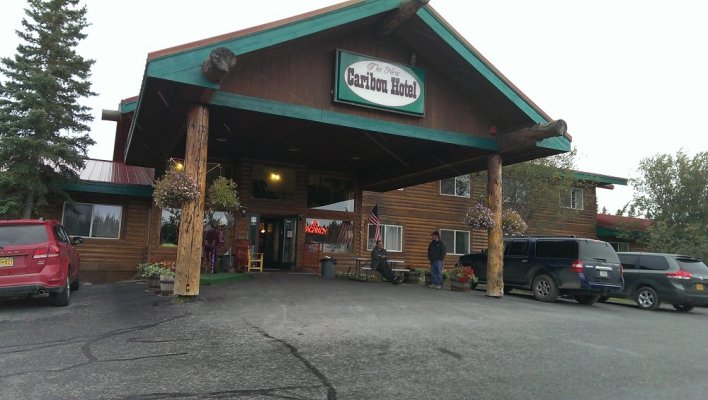 In Glennallen, we stay at the

New Caribou Hotel.



I show more than I otherwise would of the New Caribou because for a reason unknown to myself, the New Caribou has some negative reviews online.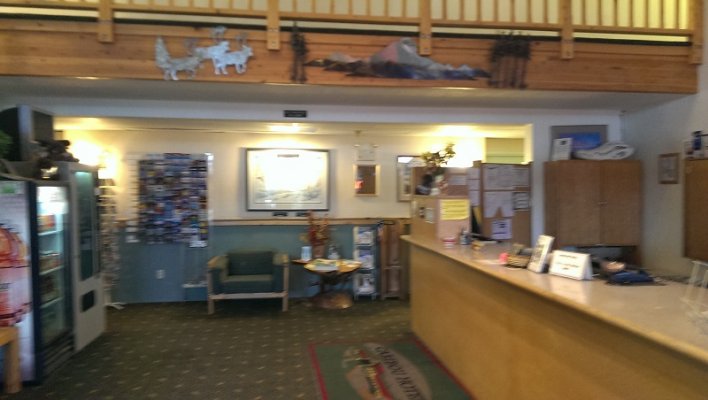 I have been staying there for 23 years now and I think that the reviews are undeserved.

Yes, its expensive, but we take care of that. Yes, they leave the Bible open, but you can close it, or put it in the drawer.

The New Caribou is fine... It's a clean, nice place...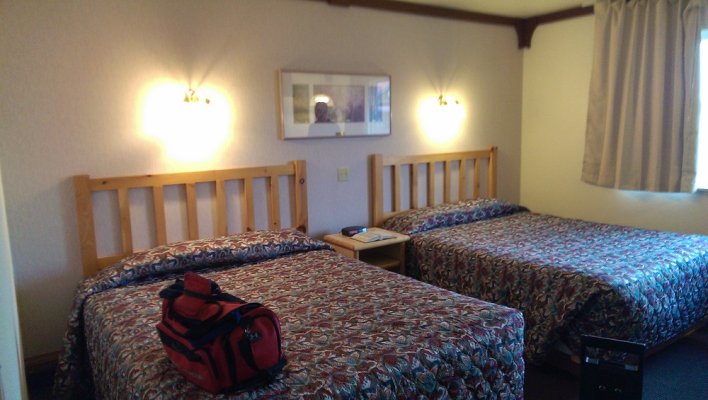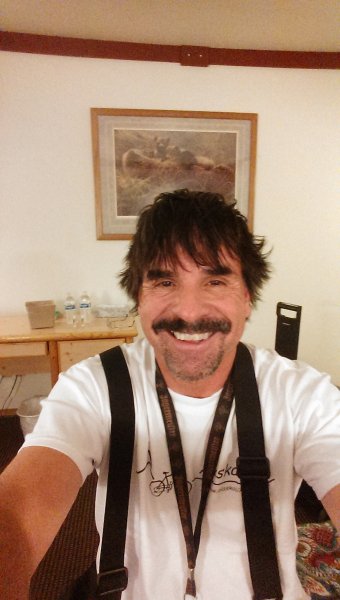 Its a good shower and a clean room in the middle of nowhere...

The beds are better than average, and as you can tell from the genuine smile on my face... after a long day of biking and/or hiking... I am always happy to be in my room at the New Caribou!!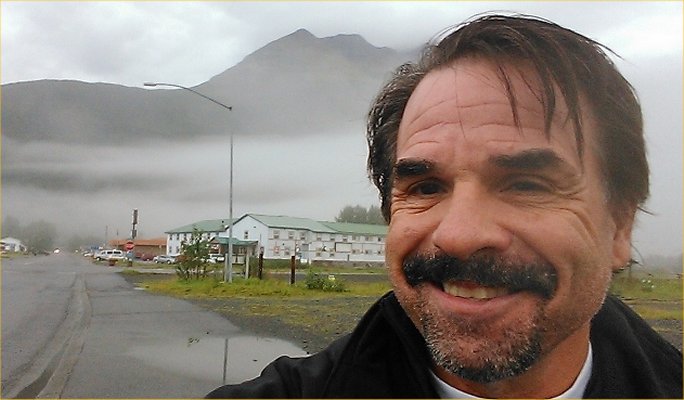 In Valdez we stay at the

Mountain Sky Hotel.



That's it, immediately to the left of my right cheekbone. I promise to get a new picture for next year.

Below left is the desk and microwave and refrigerator, and below left shows the beds.

There are two good, and fairly equivalent, places to stay in Valdez. The Mountain Sky has slightly nicer rooms.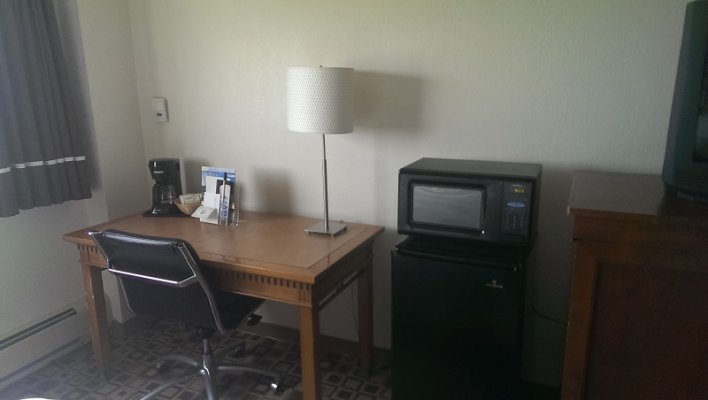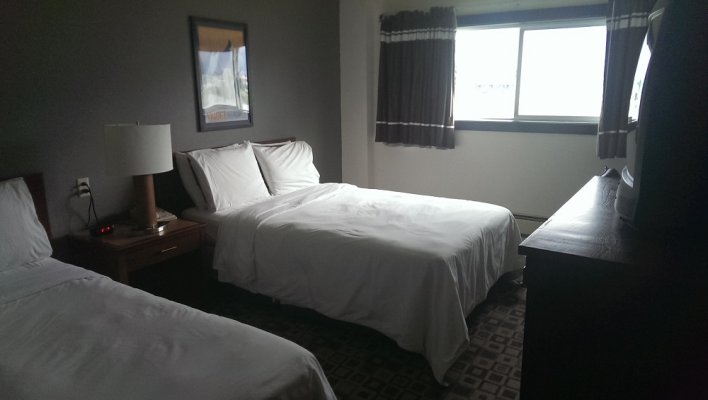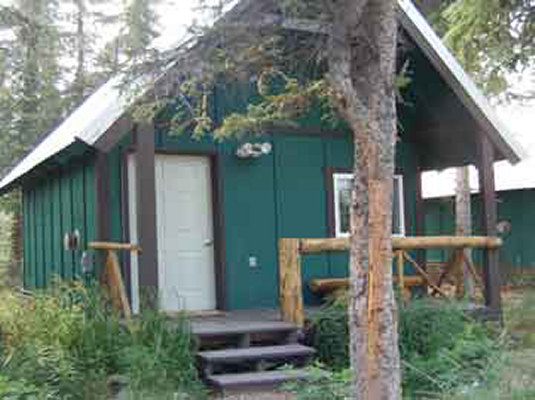 These are the cabins at the

Denali Perch Resort

, one of our two preferred places in the area. Most tours stay here, but a few stay at the Denali Cabins a few miles up the road.

Both places are well away from the crowded tourist areas.

All the cabins in which we stay are double occupancy with two beds and private baths.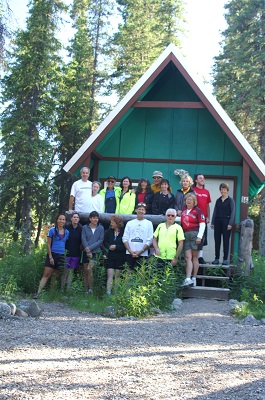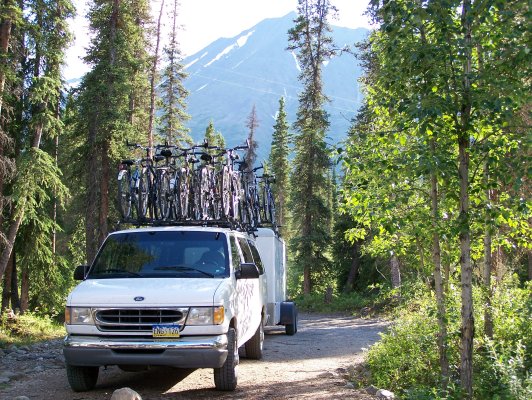 That's our whole group posing at one cabin...

(They DID NOT all stay in one cabin... Remember: two people per cabin!)


That's our van in the parking lot at The Perch.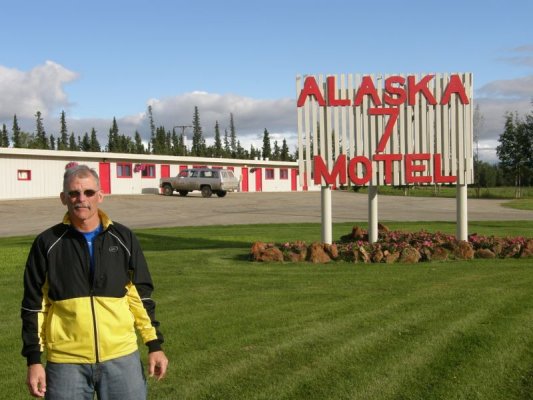 This is the

Alaska 7 Motel

in Delta Junction.

It has a very sophisticated satellite TV System. I haven't figured it out yet.

It has very good wifi... Its at the end of the Earth!

There are not a lot of options in Delta Junction, and the Alaska 7 is as good as they get.